Special Delivery Bidoof SWSH177 has been revealed as a Pokemon Center promo. So far we dont know more. We wil update this article when we know more.
Update 19-08-2021:
Special Delivery Bidoof Pokemon Center Promo Codes are currently being distributed.
Check the official FAQ here from the Pokemon Center Support page about this promotion.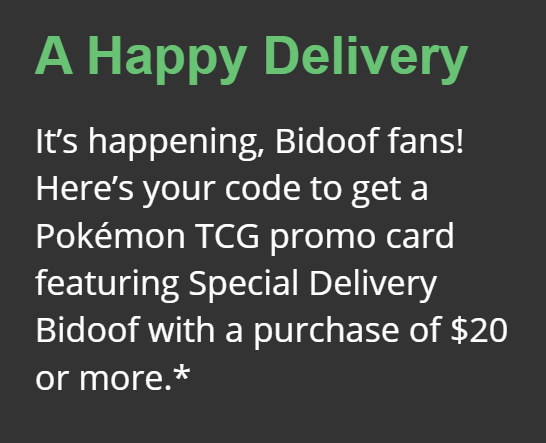 Update:
The information is unclear but this is how you could potentially obtain(?) a Special Delivery Bidoof:
You have to log in and click this link: https://www.pokemoncenter.com/thank-you-for-your-interest/
If you are successful, you get a code (?) that allows you to get Special Delivery Bidoof with a $20 USD+ spend. Apparently the offer to get a code expires on July 10. We don't give any guarantee that this method works.
This is all we know so far. We don't know if it's a physical card or online card. We know physical copies exist (see the youtube video below). When things get more transparent at Pokemon Center we will update this article.